Support Naka-Kon Japanese Culture & Education Association by participating in our first annual 5k fundraising event! Rule the sidewalk, trail or treadmill during this six week long virtual race window to claim a magnificent medal and commemorative t-shirt! Our goal for this event is to raise $25K, and all proceeds go to supporting our 100% volunteer non-profit organization and helping us recover from the pandemic.
Don't forget to show off your swag and brag about your experience using #NakaKonRevivalRun. Have a running cosplay or just strutting your stuff on the runway? Tag us with #Naka5kCosplay! We'd love to see your awesome looks!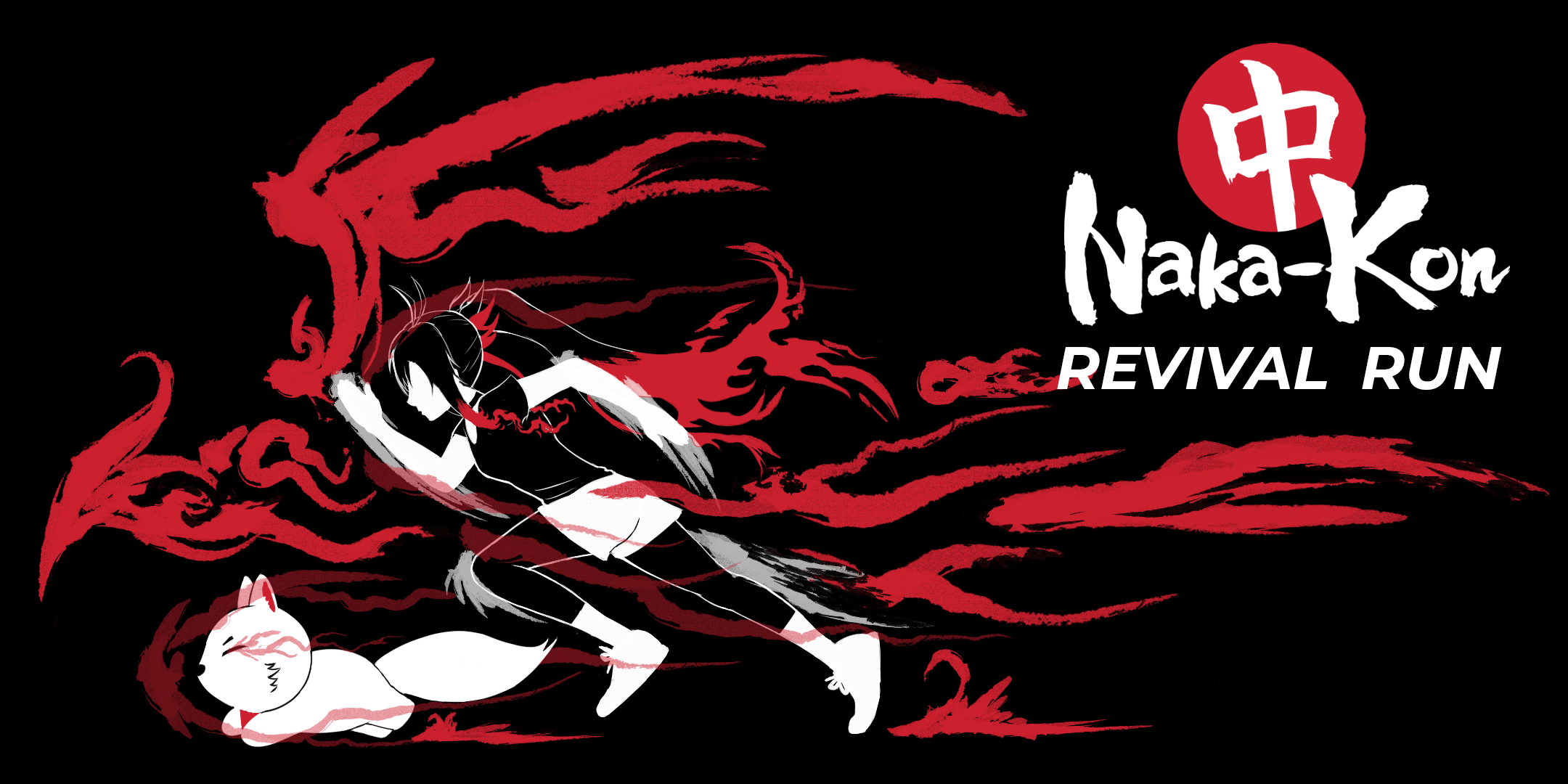 Virtual Fundraiser Race FAQ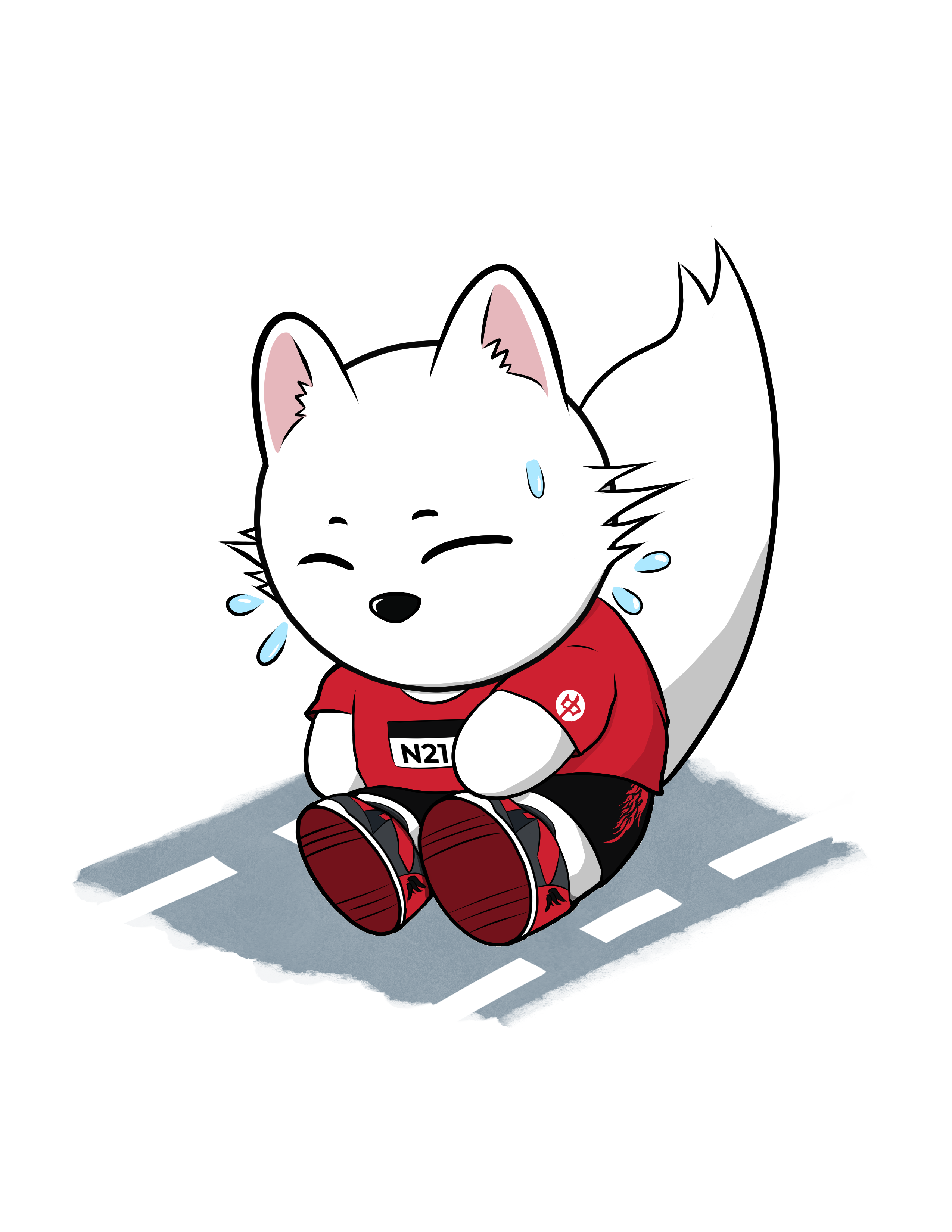 What is a 5k race?

A five kilometer (aka 3.1 miles) walk or run, usually completed in 30-60 minutes. 

What is a virtual race?

Most races take place at a set place and time on a pre-mapped course out in the world somewhere (Ex, a run along a trail through a local park). A virtual race doesn't have that restriction. After registering, you choose where, when and how far you wish to walk. You can do it all at once on a local trail, or even break it down to a few shorter distances over the course of a few days. Just make sure you go the distance!

What is the race window to complete the virtual race?

The race will take place from July 23, 2021 through September 3, 2021. 

Where can I register?
How much is registration?
What is included in the registration fee? 

Each participant receives a commemorative t-shirt, medal and digital swag pack (including bib and mile markers).

When is the registration deadline?
I changed my mind. Can I get a refund?

No. All entries are non-refundable as this event is for a non-profit charity fundraiser. Feel free to contact running@naka-kon.com if you have concerns about your registration.

I heard about the race too late and missed the registration window! Can I still sign up?

Unfortunately no, but worry not! This is just the first of hopefully many races to come, and who knows… we might have some re-runs if you really want this medal. ;)
In the meantime, feel free to participate in the race anyway as practice and brag about it to us on social media!

How do I get my swag pack?

You have the option to pick up your swag pack at Naka-Kon 2021 convention or have it mailed via USPS after the race window has closed. During registration you should have received a prompt asking you to choose between the two options.
Please note that in order to pick up the swag pack at Naka-Kon 2021 in person, you must be a registered attendee with a convention badge.
For mail, please allow two weeks for delivery. If after that time you have not received your awesomeness, please email running@naka-kon.com.

Is there a place to submit my time/results?

Officially, no. This is an untimed race, but you are welcome to brag and tag about it to us on social media! 

This is a race, so are there podium winners?

Not for this year's race. Virtual races are meant to be fun runs only. Everyone is a winner just for joining. We do hope to have official USATF timed events in the future which will have podium places if you are interested in the competitive aspect.

I'm injured or unable to walk/run during the race window! How can I participate?

If you are injured, please rest! We don't want anyone getting hurt. The best thing about virtual races is you can do them whenever you wish. It doesn't have to be in the actual race window. 
If you can't do the distance for another reason, you can still participate. Create an alternative challenge to award yourself the medal. Swim instead of walking, fold a thousand paper cranes, finish a forgotten project, read five new books, etcetera! Just be sure to have fun and send us some pictures.

You keep mentioning social media? What the heck are the tags?

Oh, right! Tag us on any platform Naka-Kon has an official account with using #NakaKonRevivalRun (for results, bib brags and more) and #NakaKon5kCosplay (If you have some awesome run costumes to show us)!

I have ideas for future races! Where can I send them?