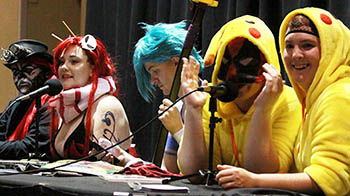 Fan panels are always a core element of our programming each year at Naka-Kon, and we always appreciate the support from those who wish to host a fan panel.
To see what amazing panels our guests and fans are hosting, check out the Schedule!
Any further questions about panels can be directed to programming@naka-kon.com.