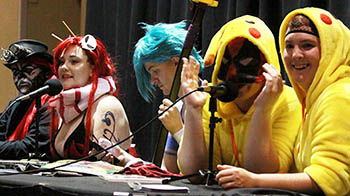 Fan panels are always a core element of our programming each year at Naka-Kon, and we always appreciate the support from those who wish to host a fan panel.
Just in case you didn't see it over the weekend: Panel submissions for Virtual Naka-Kon are open! The deadline for these submissions is February 1st. Only one person from a group needs to submit a form.
Any further questions about panels can be directed to programming@naka-kon.com.