Event Sold Out
Okaerinasaimase goshujinsama! Tomo's Teahouse is back and better than ever for Naka-Kon 2022! Join our lovely maids and butlers for an afternoon of tea, coffee, treats, and games! All treats and beverages are complimentary with your ticket and entry into our raffle! Come kick up your feet and relax with the maids of Tomo's Teahouse!
The Maid Café will take place at the Sheraton Hotel, Maple room.
Treats: brownies, coconut macaroons, and an assortment of cookies
Beverages: coffee and an assortment of teas
There will be seven one-hour sessions and tickets will be $16, and only available through our Eventbrite page.
We look forward to seeing all of our lovely Goshujin-sama and Ojou-sama!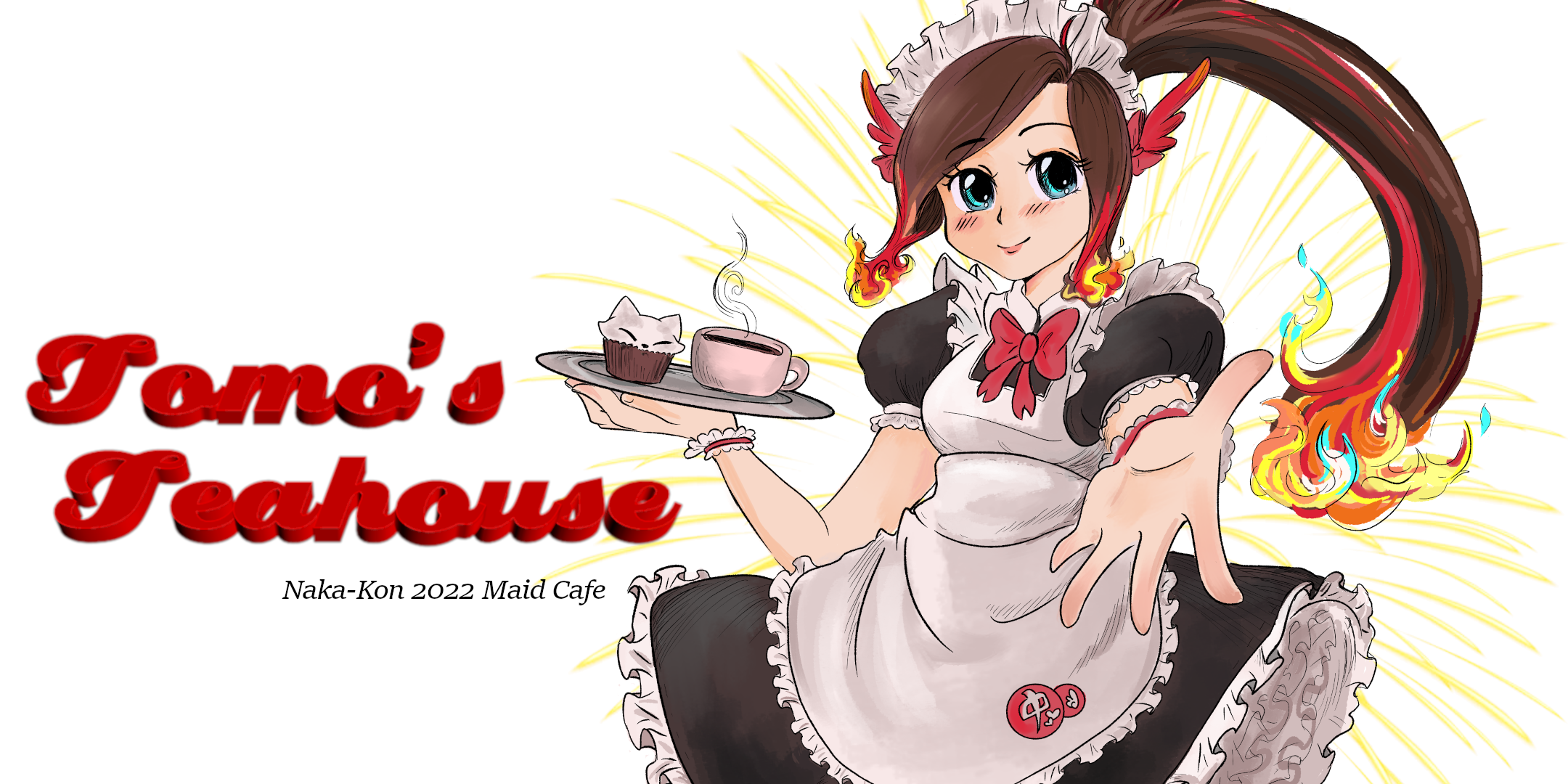 Sessions
Friday, May 27, 2022 7:00 PM ~ 8:00 PM (1 session)
Saturday, May 28, 2022 11:00 AM ~ 4:30 PM (4 sessions)
Sunday, May 29, 2022 1:00 PM ~ 3:30 PM (2 sessions)
Please note that there are some rules:
No touching of the maids.
No asking or giving maids personal contact information.
Pestering or harassment of the maids will not be tolerated.
Please ask for the maids for permission to take pictures or record video.
All other Naka-Kon rules and regulations apply.
Membership Badge Required
A Naka-Kon 2022 convention membership badge is required to attend all of the events listed on this page. Need a badge?
For questions regarding the event, please email maidcafe@naka-kon.com.