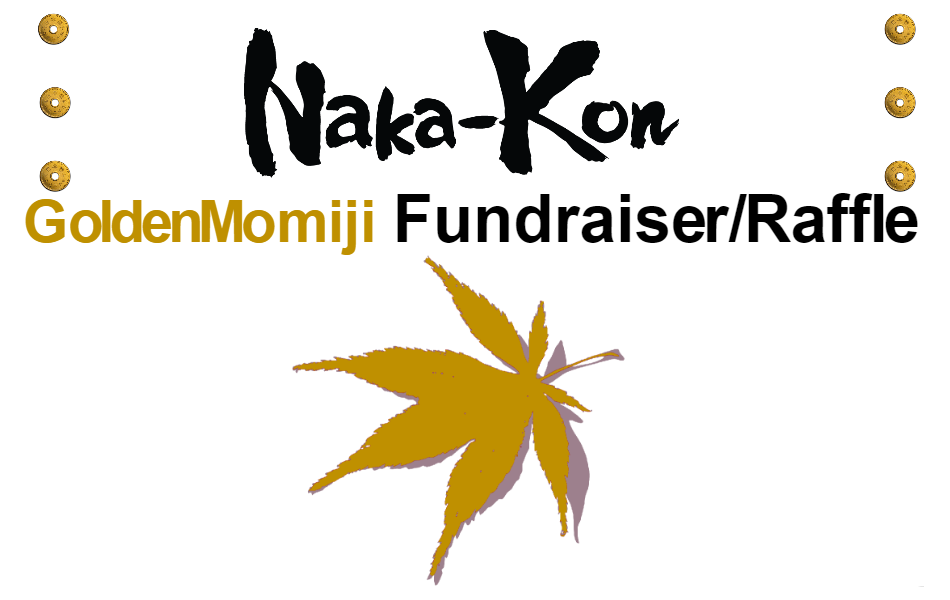 Naka-Kon's mission is to raise awareness of Japanese culture.
Our general outreach programs are committed to giving the community a chance to experience the culture of Japan. We live that mission by holding our annual convention and attending local events to educate people on Japanese culture.
To ensure Naka-Kon can keep bringing you some of the best of what Japan has to offer, we're holding a RAFFLE in line with our local rules and regulations.
We're selling tickets at $3 each (note there's an additional $0.25 surcharge when paying with credit/debit). Half of the ticket price goes directly to our general fund for convention and outreach activities. The other half is put into a pile that grows with every ticket sold until our drawing on 29 May 2022 [after the convention closing ceremony].
Every ticket is a chance to win. We'll keep pulling winning tickets from a hat until we've given away as many $500 cash prizes as the cash pile will allow, plus a prize of whatever's left (<$500). You could win more than one prize, assuming you've purchased more than one ticket and assuming enough cash for multiple prizes.
Rules: Only (1) individual may be identified as the purchaser (or buyer/owner) of a raffle ticket. All federal, state and local laws and regulations apply. Void where prohibited. Current staff and board members of Naka-Kon are not eligible to participate or win. For purchases, your ticket stub will serve as your confirmation/receipt of purchase. Raffle tickets are not transferable. It is the purchaser's responsibility to provide name and valid/legible contact information to Naka-Kon. Attempts to contact the raffle ticket purchaser shall be made using the information provided. If after 14 calendar days the owner of a winning ticket does not claim the prize, or if Naka-Kon is unable to contact the winner, a second ticket will be drawn and serve as an alternate winner. Naka-Kon and its agents, board, vendors, volunteers, and members assume no liability for lost, mutilated, or illegible tickets. The raffle winner shall be responsible for any and all federal, state and local income or excise taxes. The price of the ticket does not qualify as a deductible charitable contribution. Any liability of Naka-Kon shall be limited to ticket price paid in the case of any dispute. Naka-Kon reserves the right to modify or amend these rules without notice at any time. All decisions of Naka-Kon are deemed final. By entering the raffle, the ticket purchaser acknowledges that they are aware of and agree with these raffle official rules.